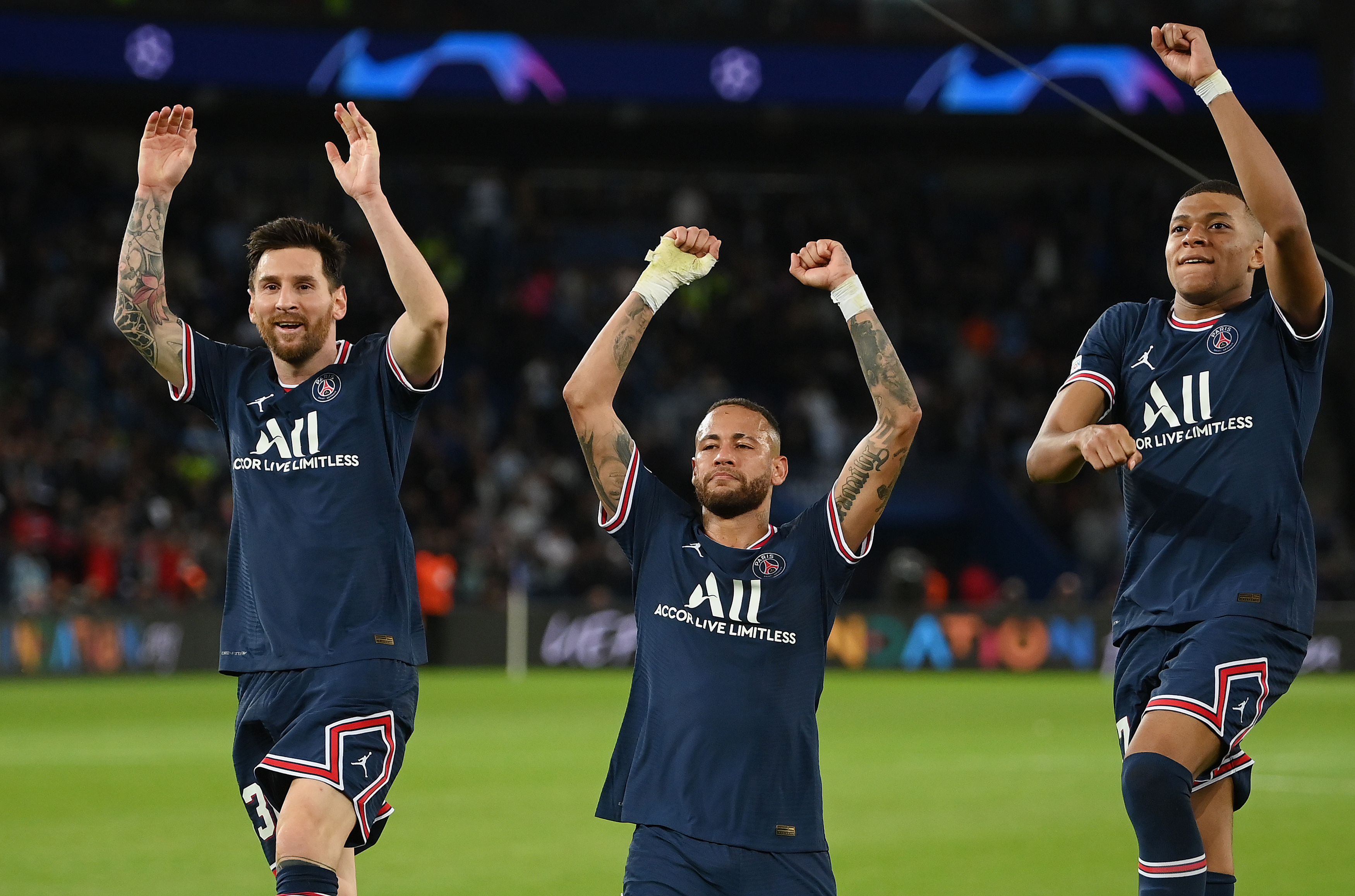 Saturday, France Football published First high-profile interview with Lionel Messi since joining Paris Saint-Germain from Barcelona.
The 34-year-old Argentinian has had a quiet start to the league in France as he has yet to score or assist in three games, but PSG already have a six-point lead at the top of the table after nine games. It was the Champions League that Messi was brought in to ensure, and his strike against Manchester City on September 28 – his first for PSG – was par excellence.
LEO MESSI SCORES HIS FIRST GOAL FOR PSG pic.twitter.com/loIXhBzESC
Messi is now back with Argentina for a series of World Cup qualifiers, but he has finally found time to reflect on his first full month in Paris. It is obvious that the six-time Ballon d'Or winner was as stunned by this decision as everyone else.
"I came back to Barcelona to prepare for the season, having taken advantage of the extra vacation days the coach had given me," Messi said. " I was not excpecting that at all. I had in mind to sign the contract and start training right away. I thought everything was settled and all that was missing was my signature. But when I arrived, I was told that it was no longer possible, that I could not stay and that I had to find another club because Barca did not have the means to extend my contract. It changed my plans.
"It was extremely difficult to take. Thinking that we had to leave our house, that the family was going to have their routines upset, that the kids were going to have to change schools and come with us to a whole new place. It was the first time this had happened to me in my career. I had decided that I was going to end my career with Barcelona. It was difficult, but we passed the test together. A lot of things crossed my mind, but I had no choice but to leave.
For weeks it seemed a given that Messi was extending his stay at Camp Nou, but when it suddenly became clear that the club's crushing debt made that impossible, news of his arrival at the Parc des Princes was not far away. .
"PSG offered me the chance to join," Messi said. "I had other offers, but I have to admit it was a pretty quick deal with PSG. It was not easy because everything had to be done quickly, practically overnight. I was seduced by the project, the ambitions of the club, the players they had, the group. All of these things made it easier to get a deal done. It was a big part of my decision because I knew I was going to a new country and had to start from scratch.
"Knowing that I had friends in the locker room made me think it would be easier to adjust to things. And I was not wrong, because it was very easy to fix, especially because there are a lot of players who speak Spanish, like me, and some friends like Ney, Lea (Paredes), Fideo (Di María) , who helped me when I arrived. . At the Copa America they kept asking me if I was going to join them, but always joking, because they knew I wanted to stay in Barcelona. So for them it was a surprise when I said I was going to PSG.
"With a player like him (Neymar), it's easy to get along. In addition, Kylian speaks perfect Spanish, so we also have a good exchange off the pitch. It makes things easier. Now I've only been here a short time so it's still a bit early to draw any conclusions but I'm sure it will work out fine.
PSG underwent a severe opening test in the Champions League group stage alongside English champions Manchester City, Bundesliga runners-up RB Leipzig and Belgian champions Club Brugge, but the 2- win. 0 over City on Matchday 2 presented a team whose development is ahead of schedule.
"It's everyone's dream here," Messi said of the UCL win. "The club has been working in this direction for a few years and is getting closer. From a personal point of view, it's the same for me. I would love to win the Champions League again, as I said in Barcelona. It's a big competition that's hard to win. But this group of players has what it takes.
"It's true that this is the main objective of PSG, but there are other strong teams like Chelsea, Manchester teams, Real Madrid, Inter, Bayern Munich. They are all great teams. We have great individuals, but we're still getting to know each other and build a team. To win important trophies, you have to play as a team. That's why I think we are a step behind these other clubs, because they have more experience as a collective than us.
France Football is also the magazine that presents the Ballon d'Or, and the shortlist for the 2021 award was unveiled on Friday. Despite another huge year, Messi doesn't consider himself the favorite.
"I don't think I'm the favorite and never liked to talk about it until the result was announced," Messi said. "It would be great to win another one, it's already amazing to be the only player to have won six. A seventh would be incredible. Last summer I won a trophy that the Copa América was missing and that was the pinnacle for me. If I win another Ballon d'Or, I will be very happy and very grateful, but I don't think about it.
"In my team there are at least two players I will vote for in Kylian and Ney. Then Lewandowski, who had a good year. But there is also Benzema. We know trophies are important now. The Champions League, the European Championship and the Copa América still weigh heavily in the vote.
Messi and Argentina will face Uruguay on Sunday (October 10) and Peru on Thursday (October 14). PSG will play a Ligue 1 match against Angers on Friday (October 15) before hosting Leipzig in UCL next Tuesday (October 19).