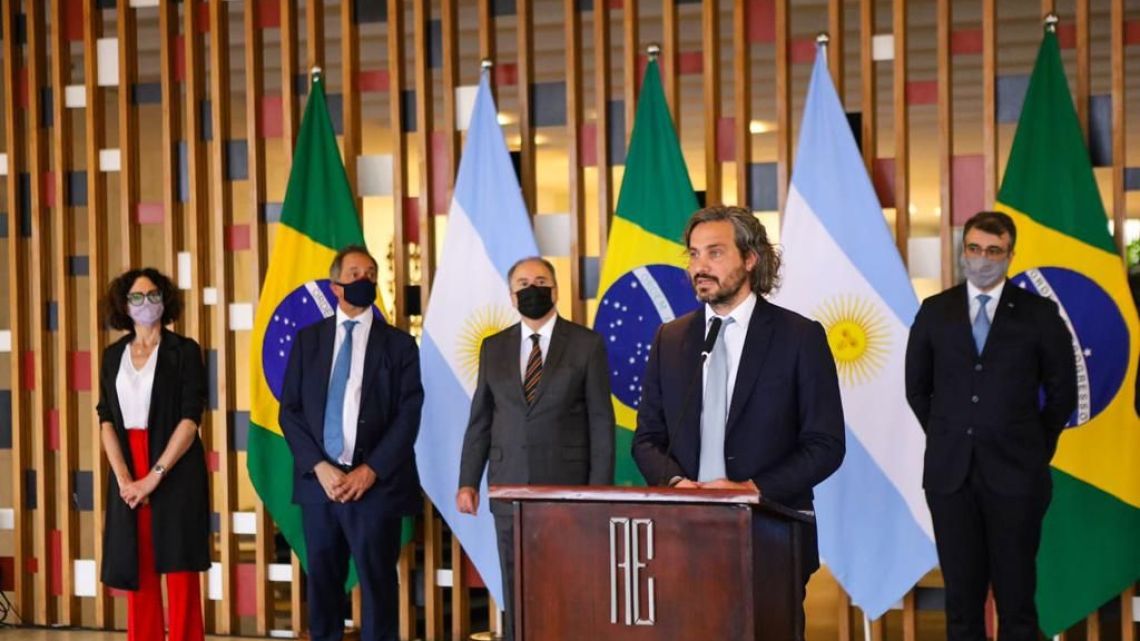 Brazil and Argentina announced at press time on Friday that an agreement to cut Mercosur's common external tariff by 10% "over a very broad universe of products" had been reached – a turnaround after months of tensions over the future of the bloc.
"We have reached an agreement on the common external tariff of Mercosur, which will henceforth be extended to the partners, Paraguay and Uruguay, which will allow a reduction of 10% in a very wide universe of products", announced the Minister Brazilian Foreign Minister Carlos França after welcoming his Argentine President. counterpart, Santiago Cafiero, in Brasilia.
Cafiero underlined the importance of the agreement, describing it as a vital issue for the flexibilisation of the bloc. He revealed that certain "sensitive" sectors, such as the textile and automotive industries, would be excluded from the terms.
The ministers did not specify in their statement how many products would be affected by the reduction, which has not yet been approved by the other two partners in the regional trade bloc, but a source in Itamaraty explained that it includes 75%. of the "tariff universe". "
The Brazilian Foreign Minister also declared that the agreement offers "the freedom to countries to go even beyond this tariff universe in this reduction".
Argentina has traditionally been reluctant to lower bloc tariffs, contrary to the hopes of governments ideologically opposed to Brazil and Uruguay. Paraguay remained open to dialogue.
The Brazilian press interpreted this agreement as a defeat for its Minister of the Economy Paulo Guedes, who first advocated a reduction of 50% and then a reduction of 20% in two stages.
The reduction in the common external tariff on imports from third countries, which currently averages between 13 and 14 per cent, has been one of the bloc's most thorny problems in recent years.
– TIME / AFP