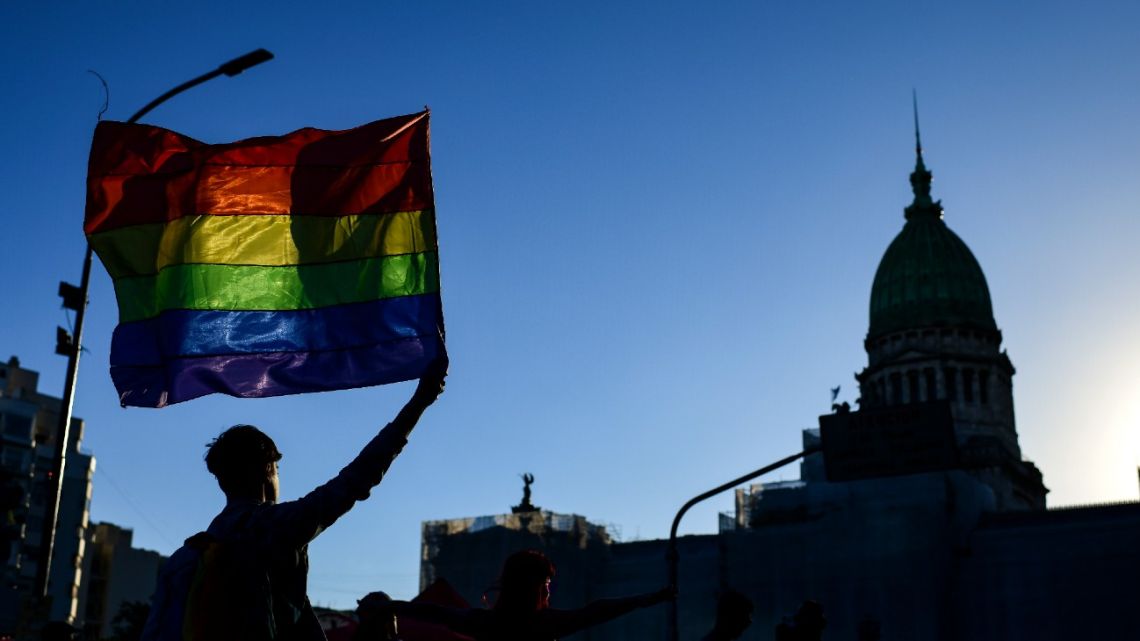 [ad_1]
This week Argentina and the UK will host a virtual conference of the Coalition for Equal Rights (ERC), an intergovernmental body of 42 member states dedicated to protecting the rights of LGBTI people around the world.
The conference, which takes place today and tomorrow, is an opportunity to launch a new comprehensive strategy and a five-year implementation plan that aims to increase international cooperation for the cause.
The 42 participating countries of the ERC – co-chaired by Argentina and the United Kingdom since 2019 – are expected to participate, along with representatives of civil society organizations and international bodies such as the United Nations and the World Bank. .
Today's opening session includes the participation of Wendy Morton (Vice-Chancellor of the United Kingdom) and Pablo Tettamanti (Vice-Chancellor of Argentina). On Wednesday, Morton is also expected to meet with Victoria Donda, director of the Argentine National Institute against Discrimination, Xenophobia and Racism (INADI in its Spanish acronym), to announce the next steps in the ERC strategy.
The ERC was founded in 2016 at the World Conference on LGBTI Human Rights in Montevideo, and its work remains crucial on the ground as 69 countries continue to criminalize homosexuality.
The virtual gathering will be an important step in the preparation of the international event "Safe To be Me: A Global Equality Conference" to be held next June in the United Kingdom, coinciding with the 50th anniversary of the first official pride marches in London. . .
"As co-chair of the Equal Rights Coalition, we are working with 41 partner countries to tackle discriminatory laws and prejudice around the world," said British Foreign Minister Dominic Raab, adding that "the UK stands up for LGBT rights because we believe that freedom and tolerance is a source of strength in communities at home and abroad.
But as this week's conference approached, the UK's Foreign, Commonwealth & Development Office (FCDO) was forced to publicly apologize for the historic ban on LGBT people working in the UK diplomatic service.
The department's permanent under-secretary, Sir Philip Barton, said: "The ban was in effect because there was a perception that LGBT people were more likely than their heterosexual counterparts to be blackmailed and therefore posed a risk to women. security.
"I want to publicly apologize for the ban and the impact it has had on our LGBT staff and their loved ones, here in the UK and abroad," he added.
– TIME
[ad_2]