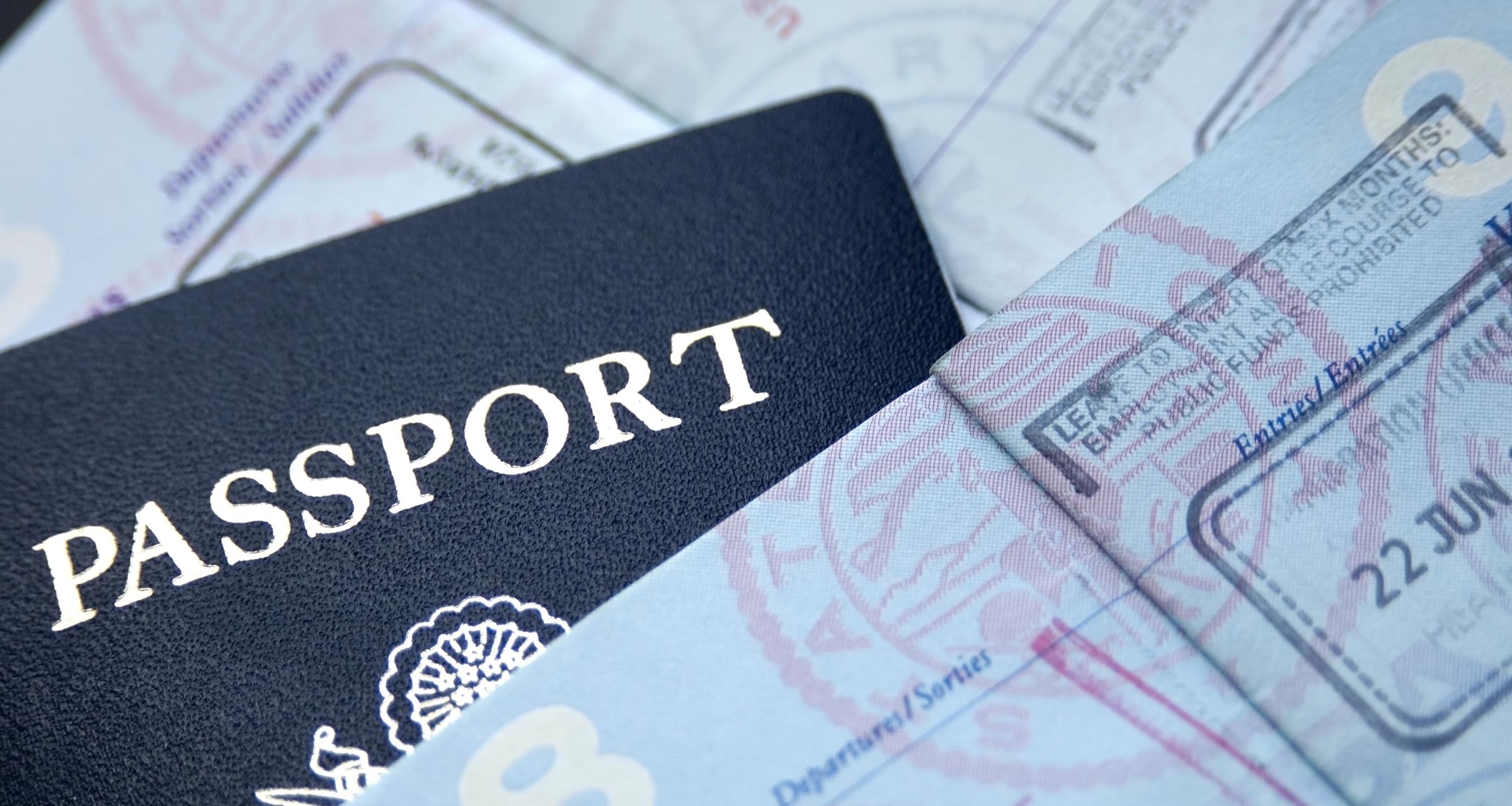 This year, 20 Johns Hopkins University students and alumni received scholarships to study, teach, or research around the world through the nation's largest educational exchange program. Named for U.S. Senator J. William Fulbright, the U.S. Fulbright Student Program offers students and young professionals the opportunity to meet, work, live with, and learn from locals in the host country of their choice. . The program awards approximately 2,000 grants per year and operates in more than 130 countries around the world.
More information about the Fulbright application process can be found on the Johns Hopkins National Scholars Program website. Below we highlight the exciting work our students and graduates will do abroad.
Fulbright Scholarships/Research
Lahin Amlani, a medical student at JHU, received a grant to collaborate with the Harvard Global Orthopedics Collaborative to make hip fracture surgery available in Malawi. His work there will include identifying low-cost materials that meet US safety standards, conducting research studies to study the results of this treatment, and working with surgeons to implement it.
Halle Cathy received one of Mexico's Fulbright Graduate Degree Awards to pursue graduate studies in public health at the Escuela de Salud Pública de México, where she will pursue her passion for nutrition which she hopes will prepare her for a medical career. A recent graduate, she also hopes to take language and cooking classes to further expand her connection to her host community.
Eduardo da Costa graduated in 2020 with a bachelor's degree in medicine, science and humanities and received funding to research the results of lens implants after cataract surgery in Brazil. In addition to his research, his projects include teaching at the University of Amazonas in Manaus and aiding Amazon conservation efforts.
William Edmonds is a senior political science and economics graduate whose EU Fulbright-Schuman Fellowship covers research in Hungary and Poland. His proposed research includes quantitative analysis to demonstrate the link between democratic decline and economic inequality, and he hopes to get involved in local hiking and volunteering as a local ESL teacher.
Marlis Hinckley received funding to travel to Mexico under the Fulbright-Garcia Robles All Disciplines – Open Study/Research Award to complete research for his doctoral dissertation in history. Her project traces the development of botanical gardens in Spain and Mexico and extends to both Mexico City and Puebla, where she also hopes to participate in singing ensembles and urban gardening.
Autumn Hugues received funding to work on haptic technology in Germany after completing his bachelor's degree in biomedical engineering. Her project will work to integrate sign language into prototype technology to bridge the gap between voice-enabled technology and its relative accessibility to deaf users. An avid seamstress, she also hopes to connect with her community by sharing quilting and craft traditions.
Alim Leung, a masters student at the Bloomberg School of Public Health, was honored for her project to address the mental health needs of people living with HIV in South Africa. In partnership with the University of Kwazulu-Natal, it aims to present its findings to the Ministry of Health in order to strengthen mental health services, particularly those available for people living with HIV in rural communities, and to make volunteering with local at-risk youth on his reserve. time.
holly nelson, a doctoral candidate in violin performance at the Peabody Conservatory, received a scholarship to study the performance and teaching of tango in Argentina. Rooted in Buenos Aires, she plans to immerse herself in the birthplace of tango to complete her research and experience for her doctoral thesis, and she hopes to use what she learns to teach tango upon her return. While there, she aims to volunteer as a violin teacher and participate in outdoor excursions to explore the natural beauty of her host community.
Andrea Newman Rivera will receive her bachelor's degree in molecular and cellular biology and public health studies before her Fulbright in Honduras which will explore the impact of hurricanes on health care. Specifically, she will conduct research on the impact of hurricanes Iota and Eta on La Lima, a community deeply affected by natural disasters. Her non-research plans include blogging about her experience and volunteering with local pediatric health care.
Laura Marie Peeples recently received a master's degree from the Bloomberg School of Public Health. Exploring the impact the sugar crisis in the Dominican Republic has had on unintended pregnancies, she plans to work with focus groups to identify potential solutions and collect data. Her community involvement interests include Spanish and dance lessons as well as volunteering at a local health clinic.
senior graduate Neetika Rastogi earned the Fulbright-University of Helsinki Graduate Award to pursue a master's degree in neuroscience. She plans to use her undergraduate interest in neuroplasticity to prepare for a career as a medical researcher. While in Finland, she aspires to participate in urban agriculture and cycling communities.
Kaitlin Stouffer, who is currently working on an MD-PhD at the School of Medicine, was awarded a Fulbright/École Normale Supérieure (ENS) Paris-Saclary award to continue her postgraduate research in France, where she and her collaborators will work to refine a mathematical approach to improve diagnostic tools for Alzheimer's disease. A lover of the arts as much as the sciences, she plans to complete her ballet training and follow neurologists abroad.
Anna Wherry is a doctoral candidate in anthropology who was awarded a Fulbright scholarship to study the state's use of criminal law and the police to punish perceived human rights abuses by revolutionary forces amid the protracted conflict in Colombia. In her spare time, she hopes to attend literary readings, volunteer at a legal clinic, and immerse herself in local politics through a local community action council.
sydnee wong received a Fulbright award for conducting cancer research in Spain after earning a bachelor's degree in chemistry. Focusing on chimeras recruiting phosphatase, a new therapy involving the interaction between proteins, his research will target the suppression of cancer growth. She hopes to interact with her host community through music, pottery and beach volleyball.
fulbright english teaching assistant award
Isabelle Adler graduated with a Bachelor of Writing and Spanish Seminars in 2021 and received a Fulbright scholarship to further this passion for the language in Spain. She also plans to explore the archaeological wealth and natural beauty of her host community through a hiking group.
Julian Colen, who is earning a bachelor's degree in international studies and political science, won her award for teaching in Taiwan. Outside of the classroom, she hopes to lead extracurricular yoga with her students and create a podcast about their experiences.
Joshua Lee graduated with a double major in International Studies and Spanish last year, and this year earned a Fulbright English Teaching Assistant Award for teaching in South Korea. While there, her plans for community involvement include taking cooking and music lessons and attending a local church.
Andres Pasuizaca graduated with a bachelor's degree in public health studies and secured funding to teach English in Taiwan. He hopes to bond with his host community by volunteering at a medical facility, coaching sports at his host school, and joining a hiking club.
Sidney Taylor completed his masters degree at JHU School of Education in 2021 and secured funding to teach English in Saudi Arabia. In addition to starting a book club in her host community, she enjoys hosting potlucks and learning about local cuisine.
Amanda Yuengraduate with a bachelor's degree in international studies and anthropology, won her award as an English teaching assistant for a year in Taiwan, where she hopes to immerse herself in the local art scene and document her time abroad by creating a podcast.
In addition, two graduating seniors have been named alternates: Mohammad Abidiwhose degree is in molecular and cellular biology, and Peter Mira, a triple major in Writing Seminars, Spanish, and Medicine, Science, and Humanities. JHU was once again named one of Fulbrights top producers this year, with 70% of applicants named semi-finalists and 43% of applicants awarded grants.