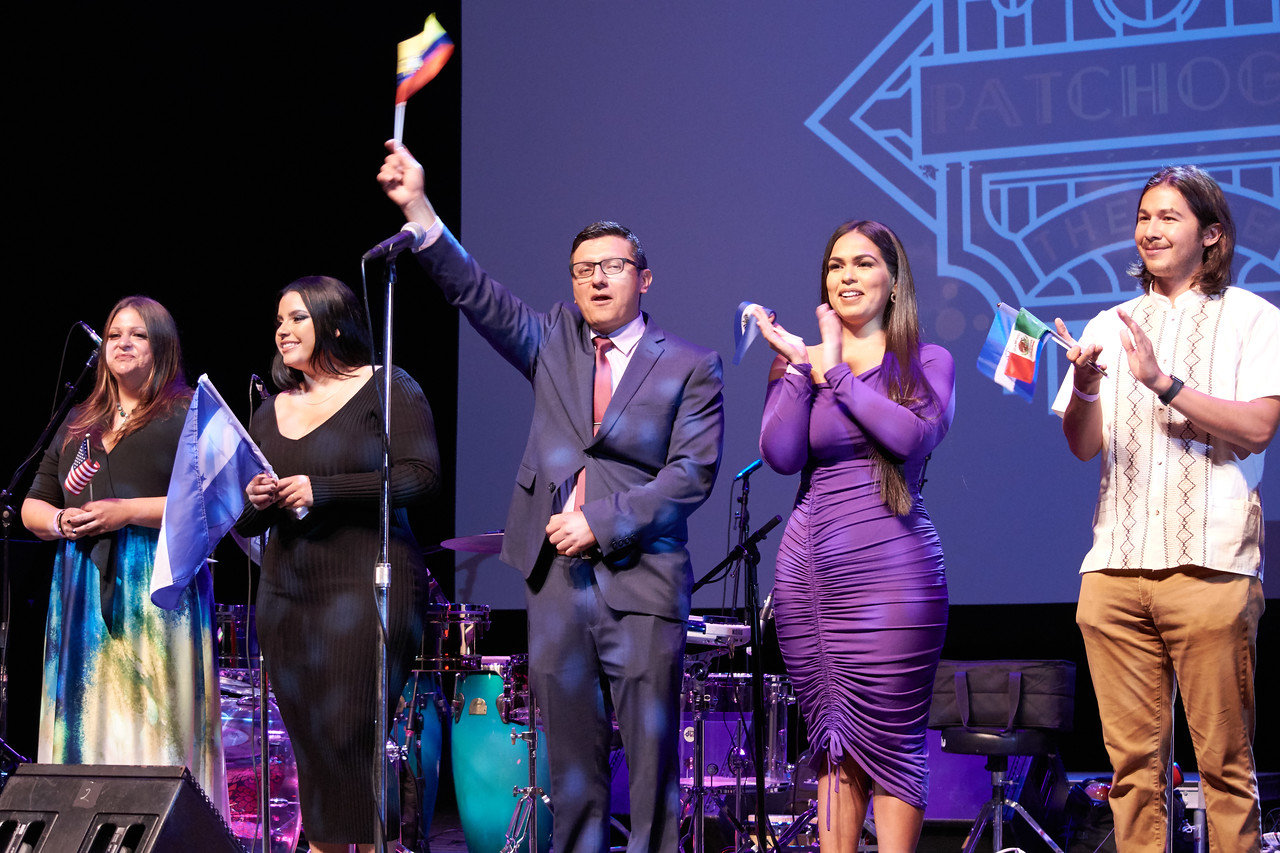 Sam desmond
The third annual Hispanic Heritage Festival was held at the Patchogue Theater for the Performing Arts on Friday, September 17.
The extravagance was sold out, many sponsors set up tables in the hall so that event attendees could learn about the various programs available for the Latin community of Patchogue.
Jodi Giambrone, a member of the Latino Leadership Council, an organization within the Patchogue Chamber of Commerce that was responsible for organizing the festival, sang an inspiring rendition of "The Star-Spangled Banner" to kick off the evening, which featured been formed and cultivated in the spirit of a community.
The evening's hosts and performers carried this message of multiculturalism expressed by the leader of the Latino Leadership Council, Javier Kinghorn, speaking in English and Spanish.
"In previous years there were concerns that non-Latinos might not be able to understand what was going on, but we wanted to have an inclusive festival," Kinghorn said.
The evening's main host, Bernardino Rosario, dazzled the crowd with his luminescent stage presence, dressed in sparkling black, and his high-speed train swing for jokes and performers' revelry.
Switching from Spanish to English with natural dexterity, Rosario was able to engage a diverse audience, which he often sent in standing cheers whenever a specific Latin American country was honored.
Kinghorn spoke and introduced each member of the Latino Leadership Council, congratulating them on their work for the Patchogue community, each person carrying the flag of their nationality, which included El Salvador, Mexico and Puerto Rico.
The acts included singers, drummers, bands, dancers and musicians from across South America. The first act was a techno duo in Daft Punk-esque costume, whose pyrotechnics wowed the crowd and got them moving to the beat, with free air balloons handed out during the performance.
Throughout the evening, the audience was treated to artists from Ecuador, Peru, Argentina and Brazil, among others. A tango ballroom dance was so inspired that it brought the audience to a standing ovation, with its intricate twists and lightness.
The elected Légis. Rob Calarco and the Mayor of Patchogue, Paul Pontieri, were present and seated in the front rows for the evening.
Kinghorn personally thanked the two men for their work in helping the Latino population flourish in Patchogue and for continuing to support programs that encourage and develop the investment of the Latino population in local forums.