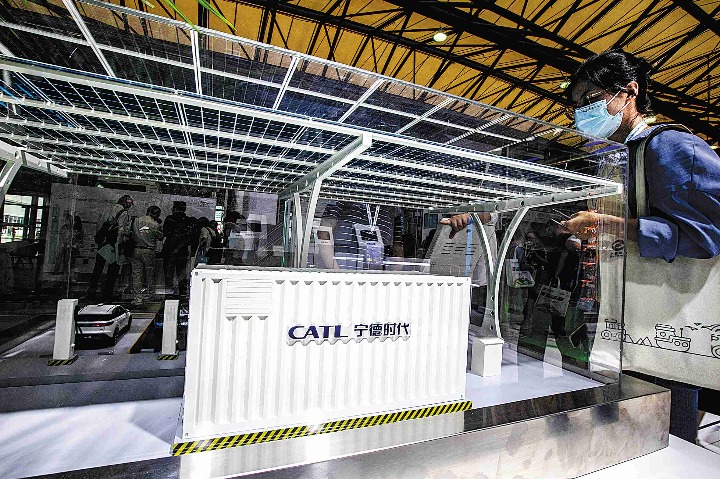 Chinese battery suppliers are raising their prices due to the growing demand for new energy vehicles and the continued rise in raw material prices.
Last week, Chinese electric vehicle and battery maker BYD reportedly increased battery prices by at least 20%, effective November 1.
China's second-largest battery supplier said in a statement that the price increase is due to market turmoil, several regions have imposed restrictions on industrial production and electricity consumption, as well as a substantial increase in the cost of lithium production.
Compared with last December, the prices of lithium cobalt oxide for cathode materials, essential for the production of batteries for electric vehicles, have increased by more than twice and electrolytes by more than 150%. Including a shortage of supply of anode materials, BYD's costs have increased significantly.
Data released earlier this month by the China Automotive Battery Innovation Alliance showed BYD's installed battery capacity in China to be 14.73 gigawatt hours in the first three quarters of this year, with a market share of 16%. It followed China's largest battery supplier, CATL, with 46.79 GWh of installed capacity during the same period.
BYD isn't the only company raising battery prices. In October, Ganfeng Lithium issued a price adjustment notice stating that the unit price of the company's full line of metallic lithium products would increase by 100,000 yuan ($ 15,500) per metric ton from November.
Gotion High-tech, Guangzhou Great Power Energy and Technology Company, Far East Battery and many other battery suppliers recently posted similar notices.
Roy Lu, senior industry analyst, said the price hike would reduce the profitability of NEVs and pose the risk of battery supply being suspended for lower priority automakers. This will affect the manufacture and delivery of new cars. Some NEV companies may increase vehicle prices, which could affect sales.
"While price increases can ease the current pressure on profits, they can also affect customer and business relationships," Lu said.
He predicts that commodity prices will continue to show an upward trend until the first half of 2022 and that price adjustments could become common during this period. However, supplies and commodity prices will ease by the second half of 2022 and battery prices will fall back, he predicted.
Yang Hongxin, chairman of Svolt Energy, said in August that there was no way to cope with the short-term rise in commodity prices, which is due to market behavior. The capacity deviation in the power supply batteries is approximately 30 to 50%.
Yang predicted that the capacity of the supply battery will be limited until 2025.
With increasing demand for NEV, high battery manufacturing capacity is required. In May, the International Energy Agency said in a report that by 2030, the global supply of lithium and cobalt could only meet half of their expected demands. Copper production could fall 25% from consumption levels.
BloombergNEF predicts that global lithium consumption will quintuple by the end of this decade.
Supplies are expected to be so tight that they trigger a wave of negotiations. A number of lithium miners are among the acquisitions announced in recent months. These include CATL, which agreed in September to acquire Canadian company Millennial Lithium Corp in a $ 302.33 million cash transaction to help the battery giant securing key resources for its long-term development of NEV.
On October 20, Ganfeng Lithium announced the acquisition of 8.58% shares of Litio Minera Argentina from International Lithium Corp through its wholly owned subsidiary Ganfeng Lithium Netherlands for $ 13.17 million.
Zijin Mining, one of China's largest gold and copper producers, announced earlier this month that it will acquire Canadian company Neo Lithium Corp for 4.94 billion yuan, as part of its efforts to expand its mineral resources abroad.