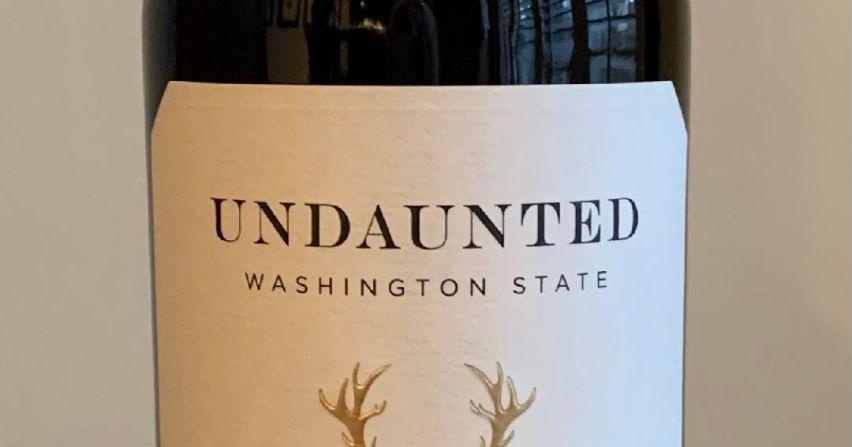 Malbec is most closely associated with two countries, Argentina, where it is the flagship red grape variety, and France, where it is found in Bordeaux and Cahors. However, the grape, known for its spicy, smoky wines with dark fruit flavors, is also grown in smaller quantities in other countries, including the United States. Washington is one of the states gaining a reputation for its delicious Malbec wines and here is an example from its Columbia Valley compared to a Malbec from Mendoza in Argentina.
Undaunted 2019 Malbec, Columbia Valley, Washington
Bought • Whole Foods Market, 1601 South Brentwood Boulevard, in January for $14.99
The description • It is rare to find a Malbec from Washington State in our market, so this is an opportunity to try one. It's made under the Undaunted label, which is owned by Seattle-based Precept Wines, the largest privately owned wine company in the Northwest. Aged in American oak barrels, this is a medium-bodied Malbec with supple tannins. It has an inviting aroma of tobacco leaf and flavors of dark berries and plums with black pepper spice and herbs. It goes well with brown poultry, lean beef and Mediterranean cuisine.
Crios 2019 Malbec, Valle de Uco, Argentina
Bought • Whole Foods Market, 1601 South Brentwood Boulevard, in January for $13.99
The description • Crios is the much-loved entry-level brand of Susana Balbo, Argentina's first female winemaker and Argentina's best-known female winemaker. Like previous vintages, the 2019 Crios Malbec scored 90+ from critics. Aged in French oak barrels for nine months, this is a beautifully balanced full-bodied red. It's a bolder, bigger Malbec than the Undaunted with firmer tannins and more alcohol. A very tasty wine, it is smoky and spicy and tastes of juicy, ripe red fruits. This is a meat-loving red that pairs perfectly with grilled beef.
Follow Gail on Twitter @GailAppleson.
Stay up to date on life and culture in St. Louis.